Professional Aga Cleaning
Your Aga, Looking Like New
An AGA is the centrepiece of many lovely, traditional kitchens. They're the perfect way of creating a warm and welcoming kitchen look, and they are the ideal oven for rich and warming roasts, casseroles and baked treats.
But they do need to be kept clean! The last thing any proud AGA owner wants is a smelly, smoky kitchen and food that's tainted by ingrained grease and grime. Traditionally, AGAs are always on, so any spills inside or on top of the oven get baked in deeper and deeper all the time. 
Sounds like a problem? Not for the Oven Rescue team. We provide a professional AGA cleaning service, and we would love to give you a free quote for cleaning your AGA.
When we clean an AGA, we're very well aware of how special they are. AGAs need to be approached with respect.
Before we can begin, your AGA needs to be turned off. We advise it must be turned off 48 hours before we attend so it is cold to the touch.
We use the right eco-friendly cleaning materials for your oven, and roll up our sleeves to wipe, scrub, brush and polish without damaging any of the surfaces or any part of the cooker. 
We'll remove everything that needs to come off the oven so that we get into every nook and cranny, as well as being able to soak the parts for a really deep clean. We have the right equipment to get perfect results, and to stop your cooker getting scratched or discoloured in any way.
We handle everything with extreme care and once all parts are beautifully clean and dry we replace them, and – like magic – your oven will look as good as a showroom AGA.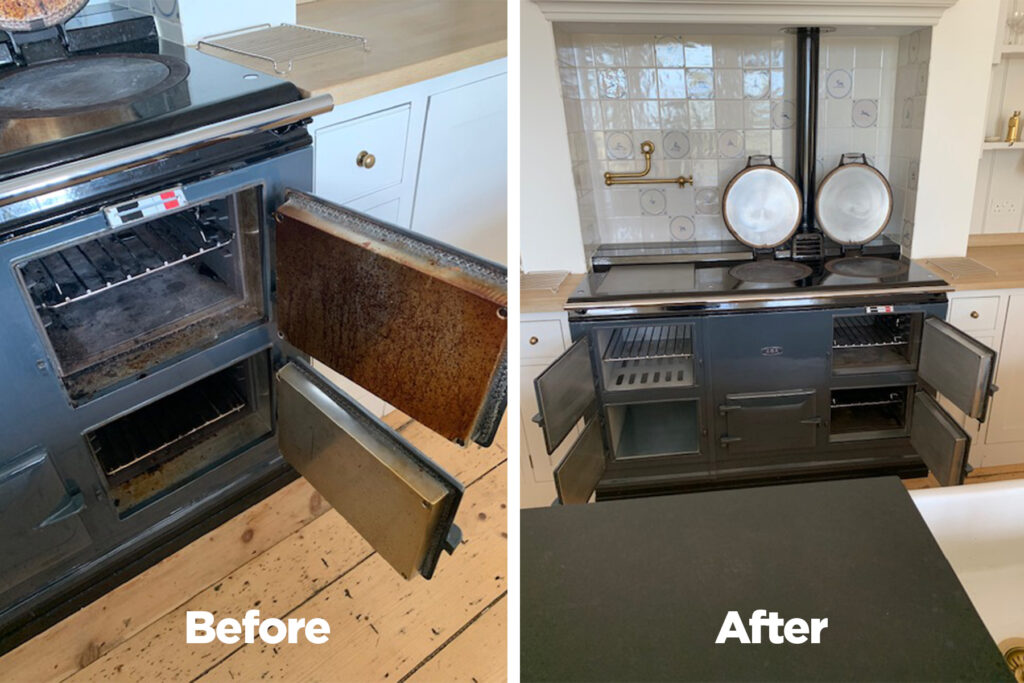 While AGAs are built to withstand everything that kitchen life can throw at them, they need to cleaned with a proper understanding of what they are made of.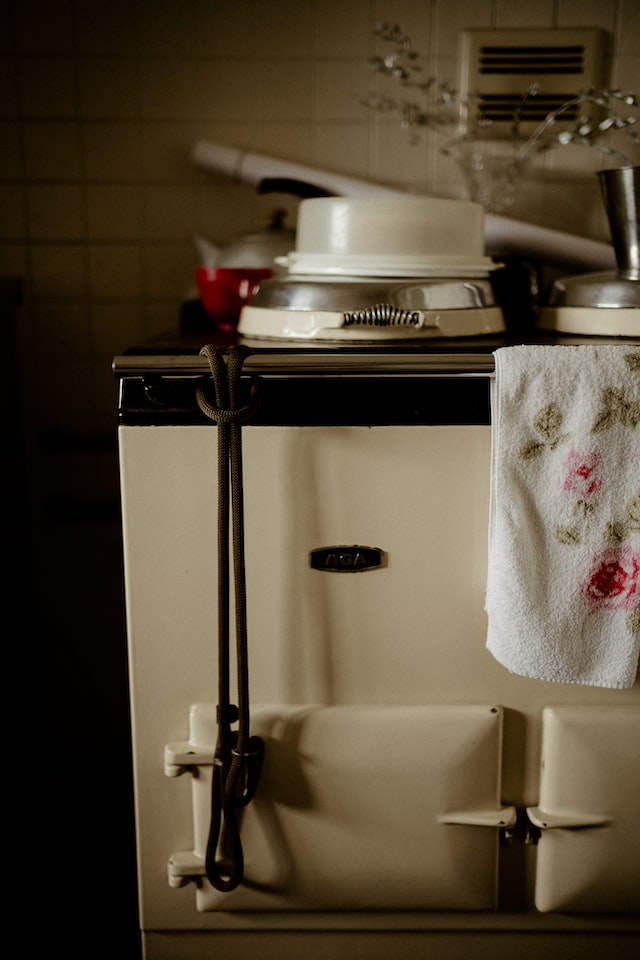 Enamel – On the outside, there's plenty of vitreous enamel used on the doors, the front of the oven and the rims of the lids – all of which are a key part of the AGA look. When it comes to cleaning, the advice is of course to wipe off any spills as soon as they happen. In the real world liquids, grease and food bits often get left to dry, and get further ingrained as doors and the oven surfaces heat up. That's when you need more elbow grease and the non-abrasive cleaners we use to bring back your AGAs good as new looks.
Chrome – Chrome's used for the heavy circular lids which are hinged over the AGA's hot plates. It's not as resilient a material as enamel. Chrome needs an extra degree of care and a specialist cleaning solution to get it properly clean, followed by an energetic polish to bring back its original shine. Chrome really does repay professional cleaning and can bring back the dazzle to your kitchen.
Stainless steel – The insides of AGA lids are made from stainless steel. A regular wipe down helps, but a deep, professional clean will make sure they are in even better condition. There's no magic secret to cleaning steel, but the cleaners we use and the hard graft we put in are the best way to do it! 
Cast iron – The hot plates are made from cast iron which is also used for such things as car engine blocks and machine parts for heavy industry. While a lot of hot plate spills are cooked off over time, we'll do what it takes to tidy up the cast iron surfaces and make your AGA even more of pleasure to cook on.
The ovens themselves are also made of cast iron. Like any oven, they'll pump out unpleasant odours and smoke if they're not cleaned, so we get stuck in to make sure there's nothing in there to taint your food or create an unpleasant environment in the kitchen.  
Aluminium – AGA door linings are made from aluminium. Even though they're not on show, they need cleaning to make sure food bits and pieces and splashes don't turn into burned on discolouration and hard-baked food residues. We'll take the doors off to clean them up thoroughly with a good soak in our cleaning baths, We'll replace them when they're dry with the utmost care.
I have used Oven Rescue to clean my aga when it has been in a particularly bad state. This has been several times! He turns up promptly, is polite, efficient and does a good job at a very reasonable price. I am happy to recommend his work.
Had these in twice now, one in my old property and one in my new one just moved in. The oven was FILTH from the previous owner and now it's squeaky clean like brand new ⭐️⭐️⭐️⭐️⭐️ 10/10 would recommend these to anyone. Top job smashed it
I cannot recommend these guys enough - my oven was so disgusting 🤣 and it's now sparkling / very professional / very friendly and super tidy - so thank you so much
"Just had my double oven cleaned by Jon Goff in Dorking. What a fantastic result, it looks and smells like new! So pleased I booked, 2 and a half hours later job done with a bulb replacement in the oven and a free ceramic hob clean too. I thoroughly recommend this company and Jon."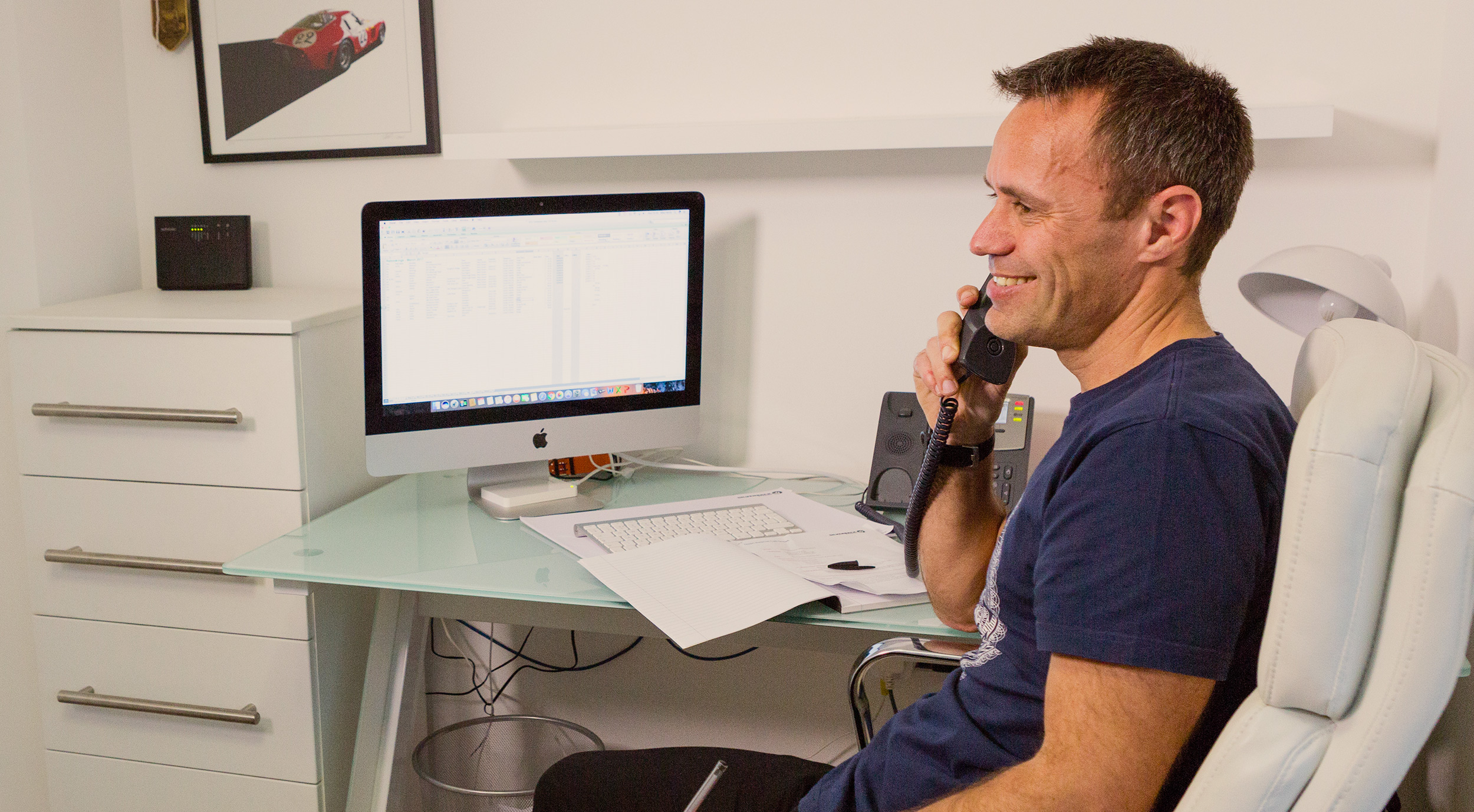 We would love to help you restore your Aga to its sparkling glory.
Booking a professional Aga clean is easy, click on our quote request and we will find your local Oven Rescue representative.