Bringing a sparkle
back to kitchens across the UK
Ovens are at the heart of the home. But there's a world of difference between a smoky, smelly cooker, and one that's clean, shiny and odour-free. Every oven needs a regular deep clean, but it can take you hours of scrubbing and wiping down. If your cooker is floor standing, you'll need to be prepared to spend time on your knees and bending over too.  
That's where Oven Rescue steps in. We do all the tough work and leave you with a cooker that's good as new. 
Every part of your oven gets dirty every time you cook. We take out the removable parts, including oven racks, trays, fan plates and bulb covers. Then we soak them in non-toxic cleaning solutions in our vans, outside of your home.
Meanwhile we get to work on the inside of your cooker with specialist cleaners which remove the most stubborn residues. We use all the elbow grease that's needed, and reassemble your cooker so that it is ultra-clean, odourless and hygienic.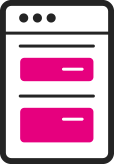 We strive to make sure that all of your agas are working at their best performance. We provide comprehensive cleaning services that remove grease, dust and other build-up on your agas so they run better and last longer. With our professional cleaners and top quality equipment, you can rest assured that all of your agas will be as good as new. Let us help you keep your appliances in excellent shape with our one-stop shop for everything related to agas!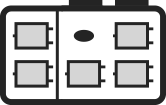 Ranges have two or more ovens, so there's more to clean and more removable parts. Our approach is just as thorough as the way we clean standard cookers. Most ranges are perfect for long, slow cooking which makes for great food, but can make baked on grime even more stubborn to remove. That's no problem for our professional cleaners – we'll take on any oven cleaning challenge!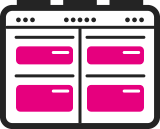 Cooking on top of the oven means that surfaces, rings and burners easily get spilled on, spat on by frying pans, and by pans which overboil. All those spills and splashes get burned on. Just like your oven parts, we'll roll up our sleeves, put on rubber gloves and clean your hob area so that it looks like it's never been used. 

Extractor fans do a great job of clearing out cooking smells and the air that gets steamy and greasy when you cook. Over time, greasy deposits build up on the inside and outside of cooker hoods and on filters too. Unfortunately, dirty extractor fans just recirculate bad air.It's amazing the difference we make by cleaning your extractor – it's literally like a breath of fresh air.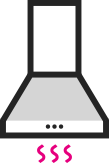 Who doesn't love a BBQ? But who doesn't hate cleaning them? Cooking on a dirty or part-cleaned grill can be a health hazard and can make your food taste grimy. Even if it's only once a year, it's always a good idea to get us to make your barbeque as clean as the day it arrived.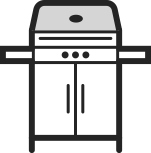 Microwaves need a regular clean, just like ovens. The high temperatures cook on food residues and spillages and are not great for hygiene, odours and efficiency. If you're a microwave user, it is always getting it professionally cleaned while we're cleaning your main oven.

On top of our cleaning services, we'll also get your cooker into good as new condition by replacing lightbulbs, seals and extractor filters. We are committed to helping our customers get the best form their ovens, so if there's anything you need, you only have to ask.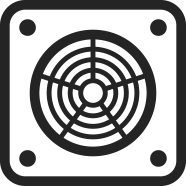 "Brilliant job. I hate cleaning my oven so thought I'd spend the money and treat it to a good deep clean. Brilliant job. Mike was so friendly and professional and my oven was left gleaming. Fab job will definitely by using him again."
"I had my oven cleaned previously elsewhere and it was a terrible. This time I used Oven Rescue Wigan and they were absolutely amazing. The oven is like new. There is absolutely no chemical smell. They were incredibly quick and every part of the oven has been cleaned. They also replaced a bulb, tightened the oven door handle that had become loose and set the clock properly. Absolutely over the moon"
"Dennis arrived on time and did a very professional job for the price quoted. I shall certainly use him from now on and will recommend him to my friends."
"Andy has done an outstanding job with our very grimy, greasy, dirty oven. It looks like it did when we bought it over 10 years ago! He spent hours and hours on the job, and was friendly and professional. I would not hesitate to recommend his services after seeing such great results. Thank-you Andy from one very satisfied customer."
3 reasons why you need your oven cleaned by Oven Rescue
Clean ovens cook your food evenly, dirty ovens don't. Unless your oven is as clean as we make it, you can find that part of your food is overdone and on the other side it's not properly cooked at all. That's a sure way to spoil the Sunday roast, your home-baked cakes or dinner party dishes.
Dirty ovens produce lots of tiny particles which make the air in your kitchen difficult to breathe. You might find you have a bit of a tickly cough while you cook – a sure sign you're breathing in things you shouldn't. That dirty air affects everyone in the kitchen and can seep into the rest of your home.
We're all trying to find ways of cutting down on energy usage. It is estimated that the inefficiency of a dirty oven adds 10% to 20% to the amount of energy you use. That means you actually save money when we clean your oven.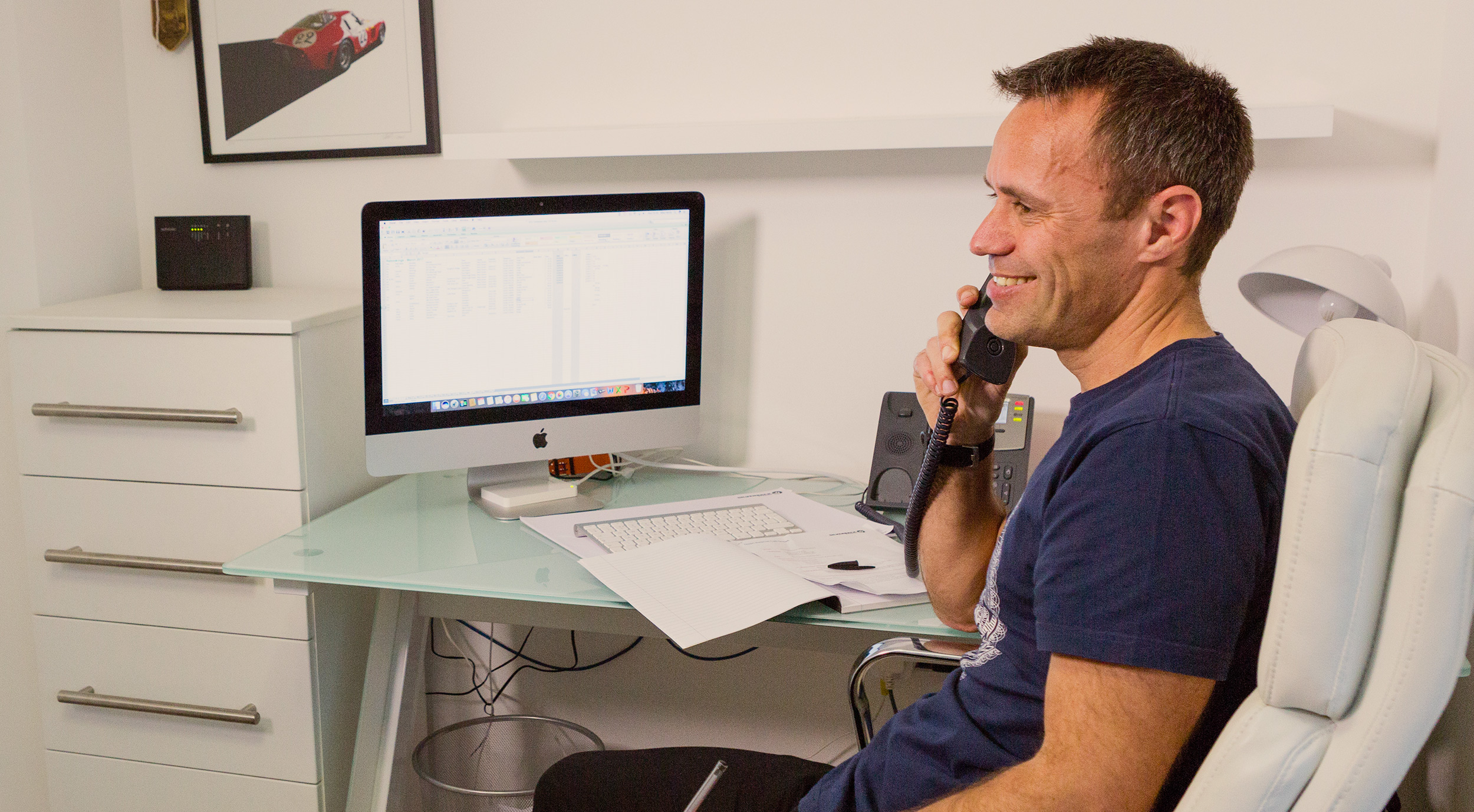 Ready to have your cooking appliances cleaned?
We would love to help you restore your kitchen appliance to its sparkling glory.
Booking a  clean is easy, click on our quote request and we will find your local Oven Rescue representative.