Fill in the form below for a free oven cleaning quote
How Much Does an Oven Clean Cost?
Cleaning your oven is an essential part of maintaining your home. It's not only hygienic but also ensures that your oven functions efficiently. But how much does oven cleaning cost? 
Well, the cost of oven cleaning can vary depending on various factors like the size of the oven, conditions, and location. 
Oven cleaning prices range from £60 to £130. Paying for a professional oven cleaning service can save you money in the long run. Neglected ovens that are not regularly cleaned can become a breeding ground for bacteria and house pests, which can be hazardous to your health. Moreover, dirty ovens tend to consume more electricity due to the clogging of their heating elements, resulting in higher energy bills. Therefore, investing in an affordable oven cleaning service can ensure that your oven is in optimal condition, safe to use, and energy-efficient.
*Our oven cleaning prices at Oven Rescue are set independently by each franchise location but are generally similar in price. Below you can find a guide of what you can expect to pay: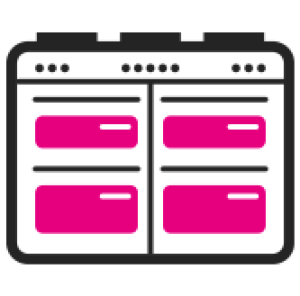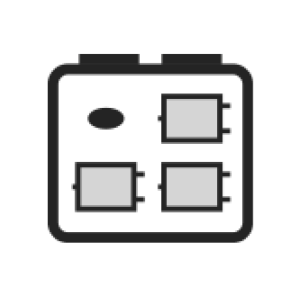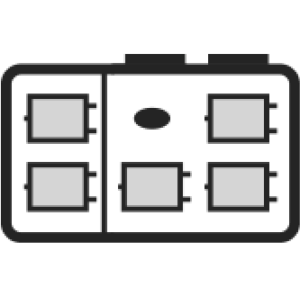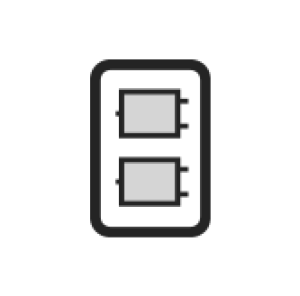 Aga - Side Module
From £90
Need Commercial Oven Cleaning?
We offer a specialist service for cleaning commercial ovens. Perhaps you are a hotel, restaurant, pub, fast food outlet or attraction looking for an oven cleaning partner. We are highly skilled and trained to clean commercial ovens and would be delighted to help you. Why not get in touch to discuss your requirements?
Oven Rescue Pricing Explained
If you're like most people, cleaning the oven is at the bottom of your to-do list. Not only is it time-consuming and messy, but it can also be dangerous if you're not used to handling harsh cleaning chemicals. 
That's why hiring a professional oven cleaner can make all the difference. At Oven Rescue, we pride ourselves on providing a top-notch cleaning service that leaves your oven looking like new. 
Our team of experienced cleaners uses only the safest and most effective cleaning methods to ensure that your oven is spotless and free of harmful chemicals. So why waste your time and energy cleaning your oven yourself? 
1. Get a free oven cleaning quote today
2. Your local oven cleaner will contact you with a quote of oven cleaning prices
3. We'll arrange a date and time to visit and clean your oven (It tales around 2 hours)
4. You can relax and let us take care of everything leaving your kitchen appliances gleaming
Cost of cleaning a single oven: From £50
British homeowners seem to have a clear favourite when it comes to kitchen appliances – the single oven. Measuring in at around 60 cm, these ovens are typically found under countertops or placed at eye level for easy access. It's easy to see why they're so popular – they are the most straightforward type of oven to clean which lowers the cleaning cost.
Cost of cleaning a double oven: From £60
For those who love to cook and entertain, a double oven is an absolute game-changer. A double oven offers more versatility and space for culinary creativity. With their installation at eye level, double ovens provide added convenience and accessibility. While they are fairly straightforward to clean, they do require a bit more time and cost due to their larger size.
Cost of cleaning a range cooker: From £90
Range cookers add a touch of sophistication to any kitchen with their unique combination of an oven and hob. Cleaning a range cooker takes more time and is a higher price than cleaning a standard oven due to its larger size and multiple cooking compartments and surfaces. With multiple ovens, grills, and storage compartments, the clean-up process takes more work. But owners of these appliances know that the end result is worth it, as every dish tastes even better when cooked on a range cooker.
Cost of cleaning a hob: From £15
Let's not forget about cleaning your hob! With five different types of hobs in most UK homes – ceramic, gas, electric, induction, and domino – it's important to make sure your is cleaned properly and effectively. Each hob has a slightly different requirement, so it's great to hire a professional once in a while. No matter the type prices are affordable, cleaning your hob should take less than an hour and can easily be combined with cleaning other kitchen appliances.
Cost of cleaning a microwave: From £30
Has your microwave become a warzone of spills and splatters that no one wants to clean up? It's a common issue that many households face. But fear not, you don't have to tackle this task alone. Hiring Oven Rescue to clean your microwave doesn't have to cost an arm and a leg. In fact, it's an affordable and convenient solution that can save you time and hassle. So why not let the professionals handle it and enjoy a sparkling clean microwave without any stress?
Cost of cleaning an Aga: From £90
Cleaning your beloved Aga can be a real headache. You want to make sure it is sparkling clean and functioning at its best.  Oven Rescue is here to help! Our expert team will have your trusty Aga looking and functioning like brand new in no time. Of course, Agas are bigger than your average oven, so it's only natural that the cost of cleaning them might be a tad higher.